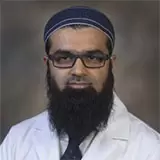 Dr. Saifullah Nasir, MD is an internist and cardiologist in Schaumburg, IL. Dr. Nasir completed a residency at Baylor College Of Medicine In Houston, Tx. He accepts multiple insurance plans, including Medicare.
Our Articles
It's content strategy gone awry right from the start.
Thoracic outlet syndrome (TOS) gets its name from the location of its origination. The 'thoracic outlet' is the space...